Our Mobile Maker Space is an innovative and tech-infused
classroom on wheels!
We travel to schools, community centers and residential areas to conduct STEAM-based workshops and parties right on the bus!
#GIMobileMakerSpace
features:
Workstations
Flat Screen TV's
State-of-the-art Sound System
Collaborative Writing Surfaces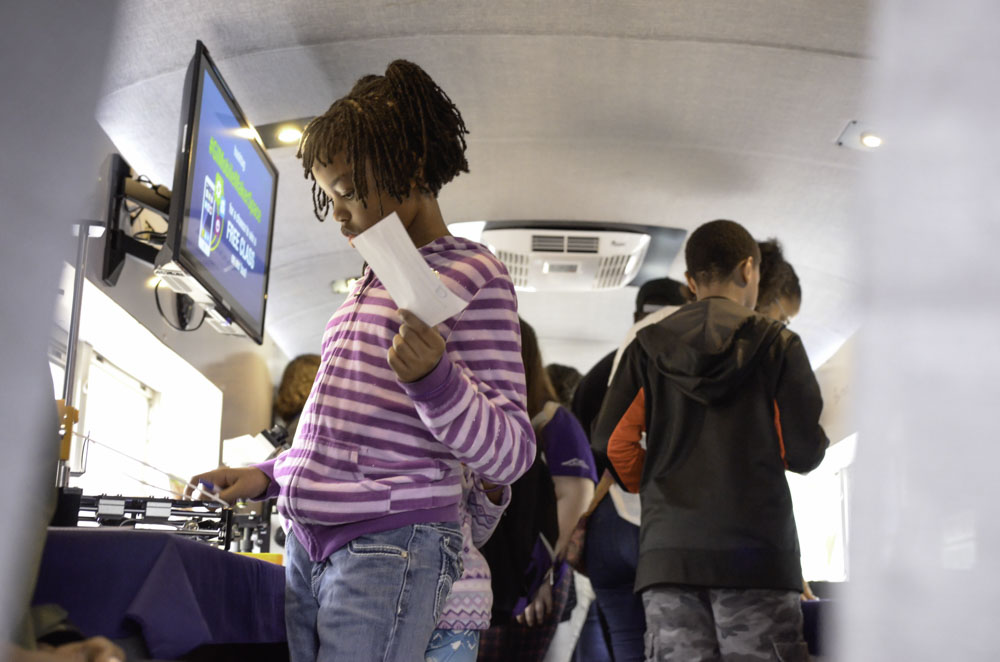 Want To Take The Wheel?
Well we can't let you drive the bus, BUT we can bring it right to you!
Contact us today to reserve the Mobile Maker Space for your next special event!